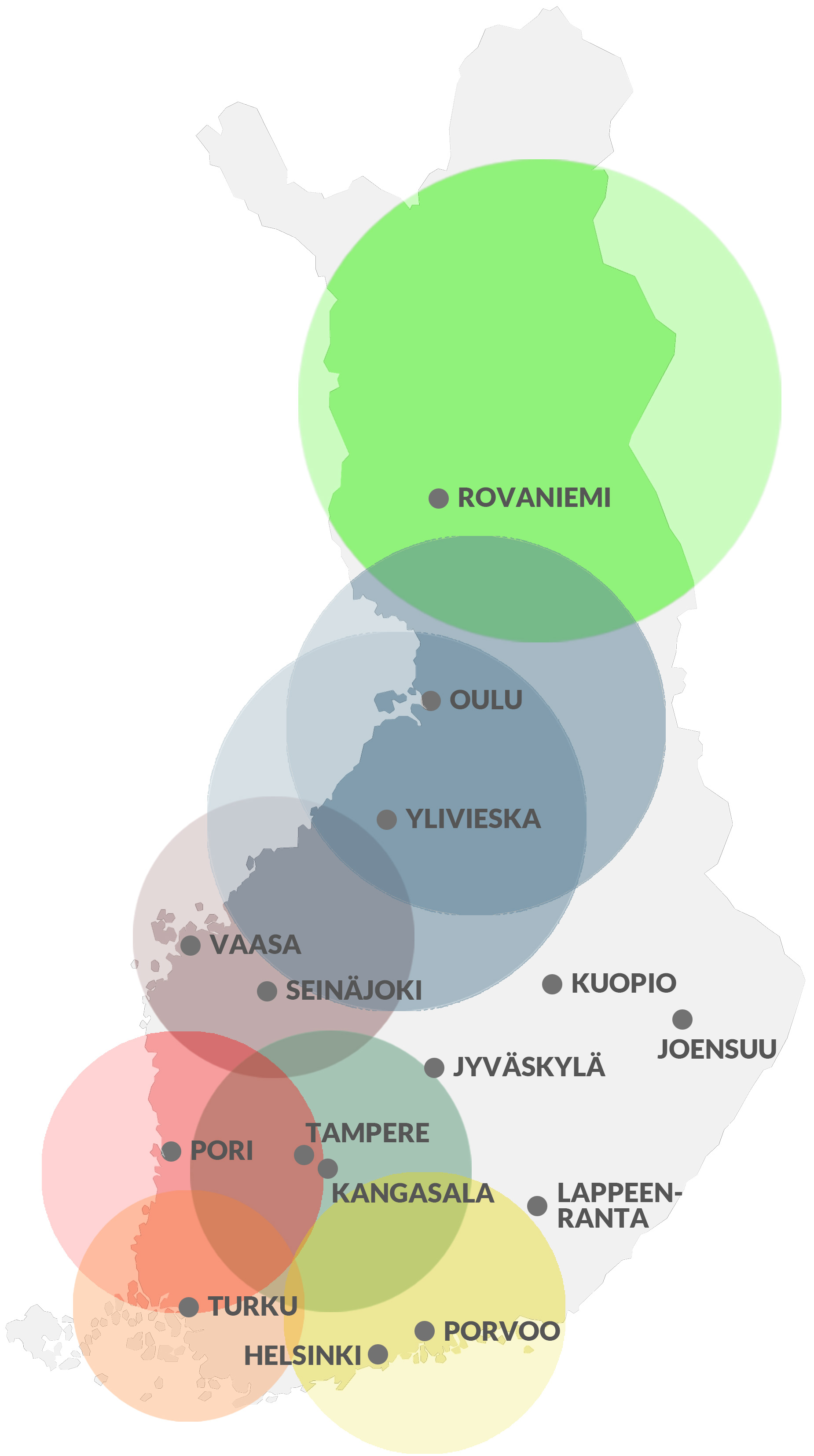 Installation
Are you planning to have new windows fitted?
We offer you a free measuring service and quote. When we come to measure your windows, you are free to discuss with our specialist which window type will best suit your home and which additional features you may require.
Our fitters are highly skilled and will complete the entire fitting for you, including moulding inside the house.
Rovaniemi area

Rovaniemen Puutuote
phone: +358 10 3205 952
Aittatie 10, 96300 ROVANIEMI
Oulu and Ylivieska area

HR-Ikkunat Ruhkala Oy
phone: +358 8 466 320
Rautiontie 344, 85140 TYNKÄ

Vaasa and Seinäjoki area

Rakennus- ja Kattopalvelu T:mi Heikki Pirttinen
phone: +358 50 5679 560
Pirttisentie 236, 62435 PIRTTINEN

Pirkanmaa area
Saneerauspalvelu Leppäsalko Oy
Hannu Leppäsalko
phone: +358 400 501 292
Pasinkuja 12, 36220 Kangasala

https://www.remonttipalvelutampere.fi
Satakunta area

Rauta-Maatalous Jaakola Oy
phone: +358 2 531 5400
Hormistontie 400, 29270 Hormisto (Nakkila)

https://www.rauta-maatalousjaakola.fi
Turku area
Ahokas Group Oy
Antti Ahokas
phone: +358 40 518 8104

Porvoo and Southern Finland
Hamarin Lasituspalvelu Oy
Tero Lahtinen
phone: +358 50 341 4977
Puusepänkaarre 2, 06150 Porvoo

hamarinlasituspalvelu@gmail.com
http://www.hamarinlasituspalvelu.fi