Opening wooden windows

Traditional wooden frame windows untreated or treated according to the customer's wishes.

Painted windows are spray painted twice with water-soluble paint. Lacquered windows are lacquered with clear semi-gloss water-soluble lacquer, while windows with translucent coating are stained with translucent wood protection before lacquer is then applied.
Unpainted windows are treated with water-soluble wood preserver which protects the wood from decay, blue stain and mould for approximately one year.

Wooden windows are ideal for construction and renovation projects which aim to create or preserve a traditional feel. Also suitable for new buildings.

Structure
Double-glazed wooden windows are made from specially selected pine. The windows open inwards. The standard frame depths are 96 mm, 131 mm and 175 mm.

Glazing
The MSE windows come with triple glazing. The inner sash holds an insulated glass pane while the outer sash has float glass panes. The MS windows have a float glass pane both on the inner sash and outer sash. The glazing bead is made from wooden or dyed plastic.

Sealing and hardware
The MSE windows have triple sealing. The inner sash and frame have groove gaskets. The outer sash has sealing all the way from top to bottom with small breaks in the sealing for ventilation at the sides. The MSE windows always come with the relevant hardware.

Painted MS windows have a sealed inner sash. For untreated cottage windows, sealing can be ordered separately. The painted windows always come with hardware. For untreated cottage windows, hardware can be ordered separately.

Additional features
Additional features include removable grids, blinds and insect screens for openable windows. More information on additional features >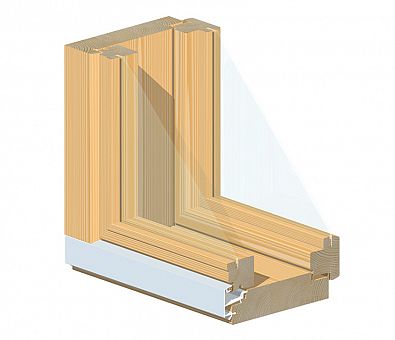 MS
U-value 2,45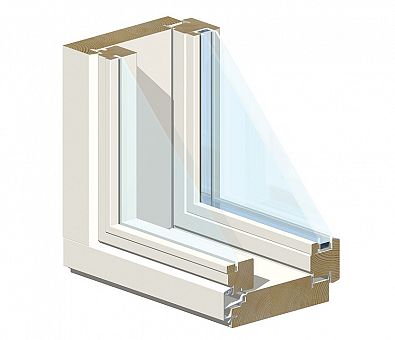 MSE
U-value 0,96